national geographic covers…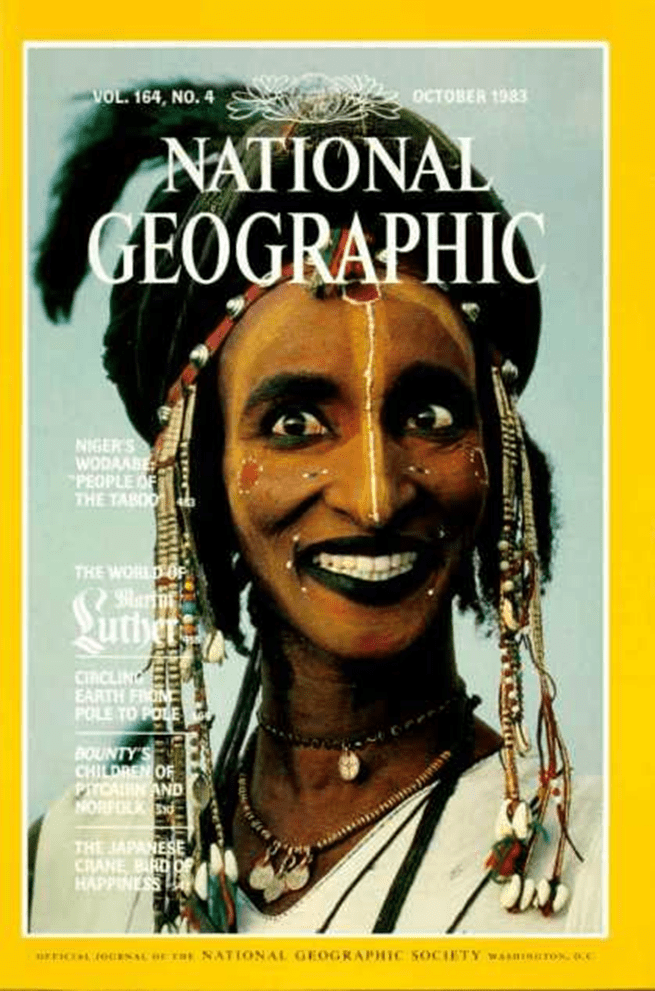 The first one was good because you can see how passionate Jane Goodall was with the chimpanzees and the photo really caught that. Another one I chose was the emperors of the ice one because it looks very familiar, and I the photo caught a sweet moment of a penguin family, which was kind and heartwarming. The last one was the women because it kind of scared me but in a good way. I just like the fact that it made me feel something towards the photo.
read and write…
When reading, I found out about many things. One thing I learned was a lot about silhouette. I learned that silhouette work better in background must be brighter than the subject because then the subject would be on color and would pop out. Another thing i learned about silhouette was that it would be better to avoid cluttering the frame, if not there is a probably that it can be overlooked.
Culture photography…
In this article about culture photography, I learned a lot of information and new thing in the topic. Some things I learned on the topic is that Adam Marelli thought there wasn't culture photography but believe there should be because there is so many cultures to express and share.
Culture mattered to Adam because "it represents a full-on approach to understanding parts of the world around me" . I feel that this makes sense and there should be ways to express and view others opinion on culture by taking photos.
READ AND WRITE: PHOTOJOURNALISM…
I think they captured these moments that may part take in our history books by going with the crowds. They may have had a camera on and just shoot pictures in that moment they didn't tell the people to post for the picture they just shoot what was happening at the time. With these post I believe that they didn't stop and think about what would be the highlight of the night the shoot what they saw would make history.
SANDY SKOGLUND…
I believe Sandy Skoglund photography is very eye catching because of it colors and objects that she uses. I feel like you can look at it for hour and I still find another object that looks the same but very different. It just looks the same because of the colors. When learning about Skoglund I also found out that she makes her own objects which is really impressive and make her photo more interesting to look at.
WASSILY KANDINSKY…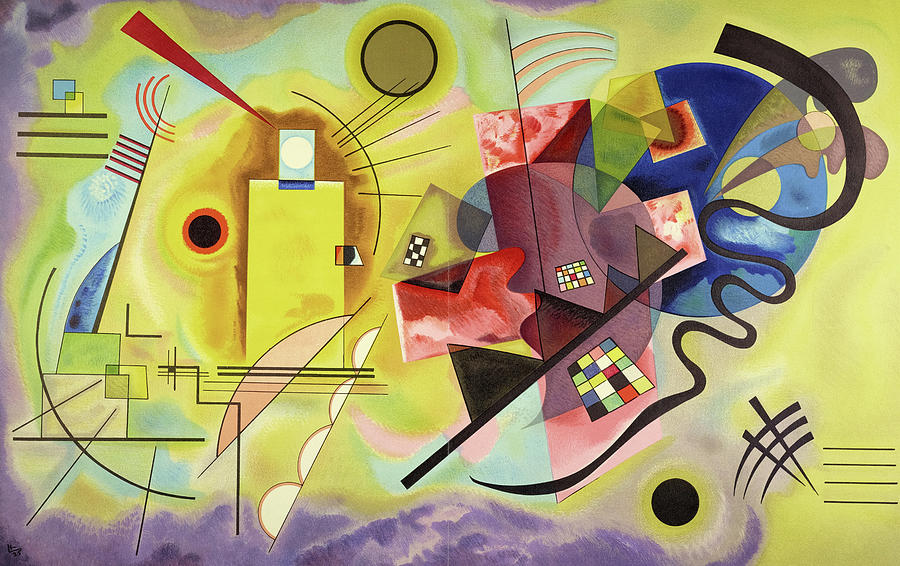 Kandinsky art was very interesting to look at. His art wasn't just eye-catching because of the color and the shapes. It was more of the story it trying to tell or what kind of stories you can make by just looking at them. By looking at his art I can tell it more of abstract kind of art which is really good to look at to see what the artist was thinking of when painting it.
blur motion tips…
-find a object and move thing around it to make a effect that its moving.
-Bikes present all kinds of opportunities whether they be street shots
– moving cars are an obvious place to look when you're wanting to capture motion blur
– dance is about movement and therefore presents us with opportunity to capture some nice motion blur.
-Bird photography is very popular in our forum area and among some of the best examples that I've seen are those that manage to incorporate a sense of movement into their shots
ted talk…
I learned a lot while watching this ted talk. Erik the speaker was talking about how to capturing ideas, not the moments. He also talks about matching colors to make your photo pop and this helps in the long run. In the video he talks about manipulation. That you can use manipulation the catch the viewers eyes and that many people do this because it makes things interesting. He says that you can do this by layering and filling the space and that will make your photo capturing. This is what I learned from the Ted Talk.
HDR…
HDR in photography can do many things. Such as brighten your pictures make them more unrealistic but pop in color . I would say they make them more surreal. Overall they make your photo very eye-catching and appear with a lot of color.
Definition: "high-dynamic-range imaging is the set of techniques used to reproduce a greater range of luminosity "
My HDR photo is pretty cool. I really like how the saturation is and how it made the photo colors pop out. It made the photo very eye catching. I also like the angle that the photo was taken at and the location.

fill with light…
Using flash can increase lighting. It can make your photos look 'even' in color or make your subject appear the same brightness of the background color. It could also take away from shadows. Many use this by bouncing lighting off to make the subject appear lighter.
jobs in photography…
Real Estate Photographer in Riverside, CA- job post
Blue Sky Photography Riverside, CA$10,000 – $20,000 a year – Part-time, Contract Employer actively reviewed job 3 days ago Responded to 75% or more applications in the past 30 days, typically within 4 days. Apply now
Videographer/Photographer / Social Media- job post
Ghost Motorsports9030 National Boulevard, Los Angeles, CA 90034$25 – $100 an hour – Part-time, Contract Employer actively reviewed job 4 days ago Apply now
Photographer- job post
Kyutee Los Angeles, CA Full-time, Part-time, Contract Employer actively reviewed job 3 days ago
teacher…
The photo I took was of Mrs. Dabney. I took a photo of her because she is very understanding and really nice. She is never scared to show her true self which is really cool. I would also like to add that she teaches very well and I'm mostly never confused which is always a plus. Overall, she's just nice and a great teacher.
social and political issue questions…
In my poser, I put images about mental health. I also added words to my poser. These words represent words that a people with a mental illness would say. I feel as if many people that have depression, anxiety, adhd, dipolar, and etc don't get help because it can cost money. i got influenced by my aunt that has depression. She also tells me that if i ever felt in a way that doesn't feel like happiness I should go talk to her because she knows how much money it cost to get help is. So, these are some reasons why I picked mental health.
shopping spree of 10,000…
Canon EOS 80D DSLR Camera with 18-55mm Lens – 899.0
Key Features
24.2MP APS-C CMOS Sensor
DIGIC 6 Image Processor
3.0″ 1.04m-Dot Vari-Angle Touchscreen
Full HD 1080p Video Recording at 60 fps
Jo Totes Allison Camera Bag with Dual Front Pouches (Black)– 89
Key Features
Holds DSLR & Lens, Extra Lens, Flash
Accommodates iPad or Similar-Size Tablet
Seven Storage Pockets
Large Front Zip Pocket
SanDisk 64GB Extreme PRO UHS-I SDXC Memory Card-18.79
In the Box
Limited 2-Year RescuePRO Deluxe Data Recovery
Limited 30-Year Warranty in Germany and Canada
Limited Lifetime Warranty
Canon EF 50mm f/1.8 STM Lens -125
In the Box
Canon E-49 49mm Lens Cap
Canon Lens Dust Cap E (Rear Lens Cap)
Limited 1-Year B&H Warranty
Canon EW-63C Lens Hood for EF-S 18-55mm f/3.5-5.6 IS STM Lens -24.95
FUJIFILM GF 80mm f/1.7 R WR Lens -2,299
Key Features
FUJIFILM G Mount
63mm (35mm Equivalent)
Aperture Range: f/1.7 to f/22
Two Super ED Elements
Key Features
FUJIFILM G Mount
36mm (35mm Equivalent)
Aperture Range: f/1.4 to f/22
One Aspherical Element, Four HR Elements
total left from 10,000 is 5,749
The reasons why I picked these items was because if I were to be come a photographer full time I would want be a fashion photographer. While looking at the items I didn't know which ones to pick so I looked it up say I should have the item that I would purchase if I were had a shopping spree was 10,000 dollars for photography.
canon lens experience review…
While read two articles I saw that while taking wildlife you would want to buy Canon EF 24-105mm f/4L IS USM. with this camera you will get focused photos of the wildlife. The the camera you can "capturing animals in their natural habitats, especially exhibiting behavior" said by Ralph Lee Hopkins. In the second article I read that you should take Portrait Photography with neither 50mm f/1.2 and the f/1.4 or a EF 100mm f/2 USM, the EF 100mm f/2.8 Macro USM and the EF 135mm f/2L USM. You can take portraits with any camera but you would want to get one that focuses right and you can take it in any lighting situation.
In ten years…
In ten years I want to do a lot with my life. I want to finish school and own my own boutique. In this boutique I would sell my own clothes that I would would make. I want my own home and maybe possibly a family but that's is unknown. The way I put it is that i put together photos in a store that looks like a boutique I want. I then put images of thing I want within the next ten years. Overall I want my life together and as much effort made buy me.
Photo Portraits…
-pretty
-nice colors
-makeup
-two colors
-nice
-bold
-eye catching
-creative
-calm
-moody
-neon
-cool
-chill
-beautiful
-kind looking
-body frame
-in the middle
read and write…
one way to have stronger compositions when I'm behind the dslr camera or cellphone is by included a focal point. Another way would be that balancing the image diagonally. This will help balance weight of your subject by putting a object to fill space. A third way would be shooting in a lower angle, this will help by seeing certain detail of the object. The fourth on would be including foreground interest, with this it will help with dark tones and adding more to look at. The last way would be using leading lines. With leading lines it will help in your composition and make the object more appealing to look at.
jpeg vs raw…
JPEGs is more of the standard file format in digital photography. JPEG is the best-known file formats because it stores many images on one memory card. It different from others because it has different options levels of JPEG. Another than JPEG there is also RAW. RAW will give you the best file that your camera gives. It's different from other files because it will be edited before using. From the two we can say that RAW is the better option. But in some cases, we cannot use RAW so the second best would have to be JPEG.
photo foundation…
When learning about photo foundation. I learned about how aperture controls what passes through the camera lens at the time of taking the picture. Which also means the light that can enter when taking a photo. Aperture is also known as f-stop. F-stop is a slang photographer uses. Also, aperture is controlling the depth of field which is the space range of the objects that appear in sharp focus. When controlling aperture, I learned that when lighting halves, the lighting quadruples itself. Photographers learned all f-stop numbers when doubling or halving the light. When learning about shutter speed I learned that. Shutter speed controls the exposure when taking a photo. Shutter speed controls incoming light from the camera lens as well. Shutter speed can capture the right lighting. This lighting can be slow or fast depending on the shutter speed. When it's slow it mostly blurs or a slow the motion of a picture. While fast shutter speed it is kind of in the moment or the sharpness of the photo. While taking a sharp hand-held shot. Shutter speed depends on how steady your hands are but if your hands aren't steady then use a tripod. While reading about ISO speed I learned. ISO speed controls how sensitive incoming light is. ISO and shutter speed are very similar in ways that they correlate 1:1 and this is the exposure that increases or decreases. What ISO speed mainly controls the images noise. Which is called low ISO and high ISO speed. Low ISO speed is more of a blurry picture (100 to 200). While high iso speed is a clear photo (400 to 800). This is what I learned about photo foundation.